by Anshu Lukka |

May 10, 2023
Quell your doubts - Common questions about partnering with a mortgage processing outsourcing service provider
Introduction
In the highly competitive landscape of mortgage services in Australia, mortgage brokers and mortgage broking companies face challenges in staying ahead of the competition while adhering to regulatory guidelines.
One way to differentiate their offerings is to reduce loan processing costs and turnaround times. However, hiring more employees to achieve this can be expensive. That's where outsourcing mortgage processing services to a third-party company can be a smart solution.
At Brokers' BackOffice, a leading outsourced loan processing firm based in Sydney, we offer comprehensive outsourcing solutions. Our expertise and advanced technology enable us to provide customised mortgage processing outsourcing services that help lenders, mortgage broker, and mortgage broking business reduce their operational costs and accelerate time to sales. By leveraging our team of mortgage processing experts, you can improve your operational efficiency and reduce employment costs by around 70%.
Frequently asked questions and concerns of potential clients on loan processing outsourcing to Brokers' BackOffice
Outsourcing can be a smart move for your company if you want to reduce costs and increase productivity in today's competitive business environment. However, we understand that you may have concerns about data security, confidentiality, outsourcing processes, and technology.
To help you feel more at ease, we have compiled a list of frequently asked questions that customers often have when considering our services. These FAQs aim to familiarise you with mortgage processing outsourcing and help you with any concerns you may have.
Q: Tell me more about Brokers' BackOffice.
Brokers' BackOffice is a Sydney based mortgage processing outsourcing service provider having extensive experience and expertise in providing loan processing solutions to mortgage brokers and mortgage broking firms.
Our services have been utilised by them to streamline their operations and focus on more strategic initiatives. With our comprehensive operational framework, people expertise, insightful metrics, and process efficiencies, we help our clients grow their businesses by acquiring more entities and spending more time with their clients.
Our experienced team ensures that the processing of loan applications is timely, accurate, and efficient, enabling brokers to deliver an exceptional client experience.
Q: Is it possible to reduce my operational expenses by outsourcing to the Brokers' BackOffice?
Partnering with Brokers' BackOffice can significantly reduce operational costs by up to 70% while maintaining the highest quality and timely delivery. With our accurate and efficient services, you can expect an increase in ROI. Also, we can give you a project cost overview if you need it.
Q: Can you provide information on the qualifications held by the employees at Brokers' BackOffice?
We have a stringent recruitment process that ensures we hire only highly qualified and experienced professionals. The majority of our in-house team members possess Masters in Accounting degree, coupled with extensive experience in the accounting and finance industry. They are well-versed in the Australian mortgage industry, ensuring they have the necessary in-depth knowledge and skills to provide top-notch services to our customers.
Q: What measures are in place to ensure that the quality of work delivered meets or exceeds the required assessment process standards?
We prioritise maintaining the highest quality of work at all times. To ensure this, our employees undergo rigorous and continuous training using our customised machine learning management system, which keeps them up-to-date with all compliance requirements.
Our well-trained resources are supported by more than 70 loan processing personnel and seniors with years of experience in the Australian mortgage broking business.
Furthermore, we have supervisors who ensure that the work is of high quality and meets all standards before it is delivered to our clients.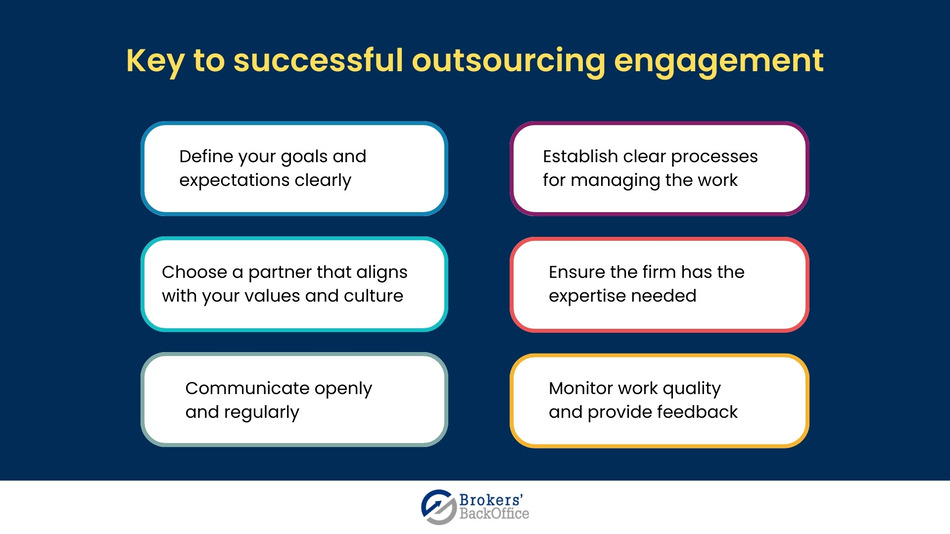 Q: What security measures does Brokers' BackOffice have in place to safeguard business-sensitive data?
Brokers' BackOffice is an ISO 27001-certified company. We take data security very seriously and have implemented strong IT control measures to protect against security vulnerabilities. Here are some main IT security controls we have in place:
We operate entirely paperless and use cloud-based file-sharing systems like OneDrive/DropBox/Google Drive.
Our mortgage broker partners control access to their clients' files and folders and only allow us the required level of access.
Our skilled team members access files/folders through secure servers based in Sydney via VPNs and cannot move/copy files/folders to their own devices.
The servers are scalable and virtual machines can be created in minutes, so our team can continue working without significant interruptions.
USBs/CDs and other mobile storage devices are disabled on the servers, and only authorised websites/portals can be accessed.
Our in-house members do not have server admin privileges, and all login credentials require multi-factor authentication.
Our servers and team members' devices are secured with the latest anti-virus subscriptions, and regular audits are performed to identify any system vulnerabilities.
Our members are trained to identify security threats and maintain a robust IT control environment.
We have strong disaster recovery measures to safeguard against any significant interruptions to our business operations.
Our server partners provide guaranteed uptime, and data are automatically backed up at regular intervals, so systems and data can be restored without significant losses in case of contingencies.
For additional information, you can visit our data security page, https://brokersbackoffice.com/more/security/
Q: Do you sign a non-disclosure agreement?
Yes, we sign a non-disclosure agreement (NDA) with all our clients to ensure the confidentiality of their business-sensitive data. The NDA is a legally binding agreement prohibiting us from disclosing any information to third parties without the client's consent.
Q: Can you tell me about the technology you use for loan processing services?
Brokers' BackOffice is at the forefront of utilising the latest tools and technologies available in the mortgage industry. Our team of experts is equipped with advanced technologies that streamline mortgage processing services, improve data accuracy, and enhance customer experience.
We work with mortgage brokers and use the tools they use, and in addition, we also use other cutting-edge technologies that help us serve our clients better.
One of the tools we use is CRM systems that support online FactFinds, such as Mercury, MyCRM, AFG Suite, and Vow's Client Centre. These systems enable us to collect data, upload documents, and track mortgage applications for personalised mortgage solutions, resulting in a seamless experience for our clients.
To improve efficiency, we also employ automated data collection and verification tools such as FileInvite, SmartVault, Dropbox, Google Drive, and OneDrive. These cloud-based document management solutions enable us to request, collect, and securely store client files, reducing the time spent on data collection and verification.
We also use innovative tools like Quickli, Sherlok, and BrokerEngine to deliver accurate results, relevant policy insights, and streamline mortgage process outsourcing. In addition, we use project management tools like Trello and communication platforms like Slack to stay organised and communicate effectively.
At Brokers' BackOffice, we are also experts in optical character recognition (OCR) technology, which allows us to automatically extract text from scanned documents without human intervention, reducing the need for manual data entry and increasing quality control.
Moreover, we are proud to use the latest electronic signature platforms like DocuSign and Adobe Sign, which make it easier to obtain signatures from borrowers, improving the customer experience and reducing the need for paper-based processes.
Q: What type of service model do you have for loan processing outsourcing?
At Brokers BackOffice, we understand that every mortgage broking business is unique and has its own challenges. That's why we offer two distinct business models designed to help you grow your business and achieve your goals.
Pay per application

With this model, you only pay us a fee based on the number of loan documents we process for you. This model has three service tiers: Basic Package, Lodgement, and Follow Up. No long-term binding contracts or monthly minimum volume requirements exist, so you can choose the service tier that best suits your needs.

Virtual team member

With this model, you can hire a fully trained and experienced dedicated loan processor, supported by a supervisor, on a part-time or full-time basis. The part-time package provides 20 hours of support per week, while the full-time package provides 40 hours. This model is ideal for outsourcing partner with high-volume tasks who want to outsource loan processing and focus on growing their business.

Our business models are designed to provide flexibility and cost-effective solutions for mortgage brokers. You can visit our website for more information on our pay per application and virtual team member models. If you are interested in knowing the cost, please feel free to contact us.
Q: How much time do you need for onboarding?
We believe in a quick and efficient onboarding process at Brokers' BackOffice. We understand the importance of getting started quickly and minimising disruption to your business. Our onboarding process is simple; you don't need to adopt new software. With our experienced and responsible members and advanced technology, we are ready to begin working with you as soon as you are ready. We provide a brief training session on how to use our platform, and then you can confidently start delegating work to us.
Q: How much input will we have in selecting the offshore team members?
You will be given all offshore members' names, photos, and CVs, and they will be dedicated to working for you. While any changes in staff due to turnover or other operational reasons will be formally notified to you, we encourage you to treat these members as part of your Australian-based team. We will ensure that any staff movements do not impact the deliverables and that we can provide the committed monthly productive hours.
Q: What makes Brokers' BackOffice unique?
At Brokers' BackOffice, we pride ourselves on delivering top-quality mortgage processing outsourcing services to our clients. Here are just a few reasons why having us as your outsourced mortgage processing partner could be the perfect choice for your broking firm:
Experienced team:

Our team of over 70 professionals has years of experience in the industry and is dedicated to providing personalised service to each client. With the support of fellow in-house members and supervisors, we ensure that every loan outsourcing is handled with care and attention to detail.

Satisfied clients:

We are proud to have over 120 regular clients who are happy with our responsible service. Our track record speaks for itself: when you work with us, you can expect reliability, expertise, and exceptional customer service.

Industry insights:

Our staff stays current on the latest industry trends, compliance requirements, and best practices so that you can stay ahead of the competition. With our in-depth knowledge and expertise, you can make informed decisions and provide your clients with the best possible service.

Continuous improvement:

We are committed to staying on the cutting edge of the industry, which is why we provide ongoing training and development for our staff based on feedback from broker partners. With our focus on continuous improvement, you can be confident that you are getting the best possible service.

Approved by most aggregators:

We have undergone thorough due diligence and have been approved by most aggregators. This means you can trust us to provide high-quality service that meets the industry's standards.

Our senior team members hold the necessary qualifications and are members of the Mortgage & Finance Association of Australia. When you work with us, you can be confident that you are working with professionals dedicated to the industry's highest standards of ethics and professionalism.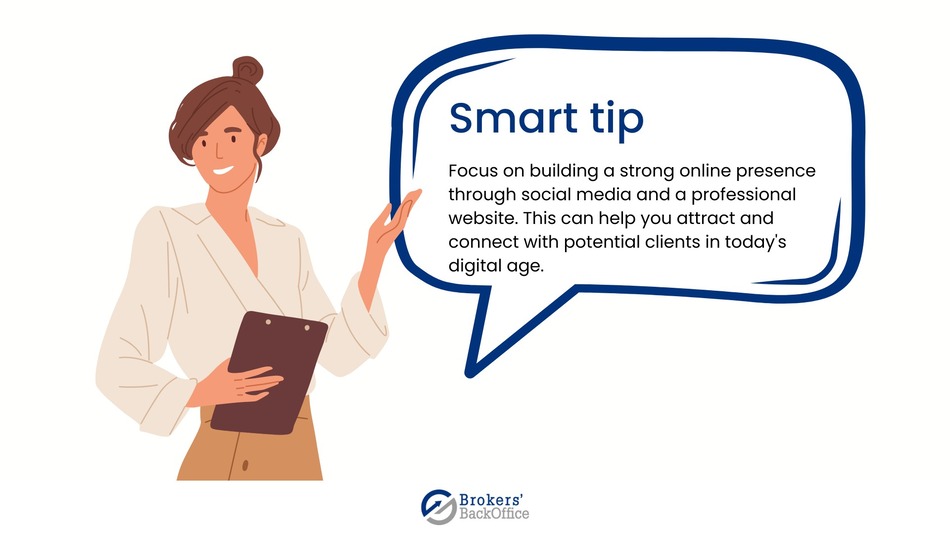 Final note
If you have any further questions or want to learn more about Brokers' BackOffice services, please get in touch with us. Our team is always ready to help you, and we want you to know that we strive to respond to all email inquiries promptly within 24-48 hours. We look forward to working with you as an outsourcing partner and contributing to your business growth.