by Anshu Lukka |

Oct 08, 2022
Zoom Meetings - How mortgage brokers can increase the productivity?
Introduction
Mortgage brokers are constantly on the go, meeting with clients and appraisers, reviewing files, and crunching numbers. In today's fast-paced world, it's important to have a communication tool that is both reliable and efficient. That's why Zoom Cloud Meetings is such a valuable resource.
With this app, you can hold video or audio conferences from your computer or mobile device with ease. Plus, there are a variety of features that make it the perfect platform for business communication.
For example, you can share your screen to give a presentation, record meetings for future reference, or collaborate on documents in real time.
However, before you can make the most of this powerful tool, you need to understand its features and how to use them.
In this blog post, we'll take a closer look at Zoom Cloud Meetings and show you how to make the most of it for your business communications. Stay tuned!
What is zoom cloud meeting?
Zoom is one of the collaboration tools for making your video communications [zoom.us] on computers, tablets, and other mobile devices easy.
It provides a suite of plans with a number of possibilities that offer HD video communications by using an internet connection to stream video and audio calls.
All you have to do is download the zoom client, enter your meeting id in the tab and start a new meeting.
Reasons to prefer zoom meetings
With the grandiose goal of making the experience superior to conferencing, founder Eric Yuan's mission was to provide an enhanced experience as compared to its competitors.
Following are the benefits of using Zoom for enhanced meeting capabilities:
User-friendly UI

Zoom is widely accessible and can be utilized on a variety of systems, including browsers Windows, MAC, iOS, Tablets, and smartphones.

Easy, affordable plans

Both parties have to just sign up when it comes to meeting up live. Giving Zoom users the choice of using the free zoom app before upgrading to more expensive ones is a key component.

Seamless transition to video

The seamless transition to simplified video conferencing creates an engaging experience for everyone involved so there's less chance of distractions which means better quality time with family while still getting ahead at career-related tasks.

The intuitive experience of Zoom Rooms

Zoom Rooms are cutting-edge work environments for hybrid teams. They bring HD video collaborations into any space.

Zoom Rooms makes it simple to start an instant meeting, reserve space, and share material. They are an integrated digital signage solution for your office that improves employee experience.

Screen sharing and remote control

Remote control allows participants on the Zoom platform to take snapshots remotely or even record video clips directly off their screens without interrupting other zoom users.

One can share screens simultaneously with other zoom users. This means they'll be able to see what is on the zoom video as if it were in front of them - perfect for collaborative work!

Premium audio and video meetings

Zoom solutions are known for their high-quality audio and video. Whether you're using a desktop or laptop, or even a mobile screen, you can rest assured of flawless video and audio.

The virtual backgrounds feature adds a little flair to your Zoom video call. You would be able to change your environment with just a few clicks with these virtual backgrounds.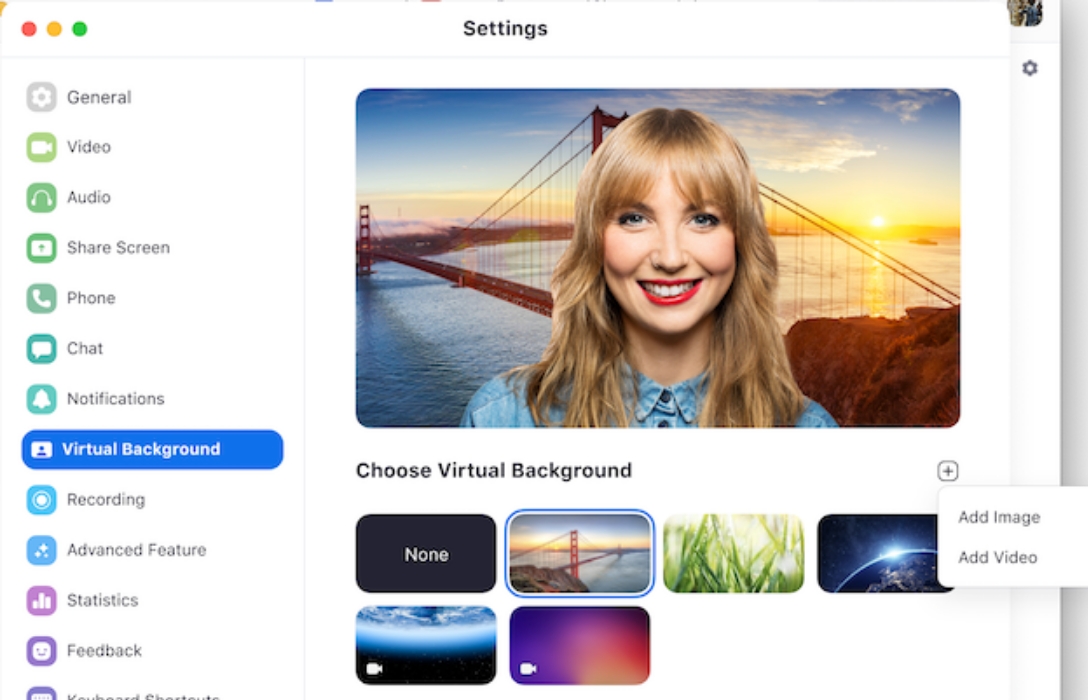 A powerful administrative dashboard

Zoom's administrative dashboard helps administrators optimize Zoom meetings by allowing them to view multiple participants, provides reports that can be used to track meeting usage and performance, and even remove participants from the call.

App privacy

While Zoom's user management features are robust, they can be easily circumvented by children who are familiar with the program.

Zoom video conference allows the host to easily view all participants, lock the meeting as well as mute and unmute them with a single click.
Smart cuts to navigate Zoom with ease
Zoom is a second home for many of us- not just because it's where we work, but also as our personal space.
Here are some tips on navigating and finding what matters most to make it effective.
Mute/Unmute your microphone temporarily

Zoom's noise canceling technology greatly reduces background noise, there are instances when it is preferable to mute using Ctrl + Shift + M.

Raise your Hand

What if you need to call the speaker's attention immediately away?
with Zoom's raise hand feature, you may grab a speaker's attention during webinars or large meetings without interrupting them just by pressing Alt + Y

Removing the remote

You can grant someone else control of your mouse and keyboard using Zoom's remote control capability. You may withdraw it yourself if they finish, by pressing Alt + Shift + G or Control + Shift + G.

Call Invite and Zoom Chat

For back-to-back meetings, it just takes a few clicks to invite someone through mail or link to the next zoom meeting but it takes longer to remember those clicks. The Invite window will open if you press Alt + I or Command + I. For a quick message use Command + Shift + H to display or hide zoom chat.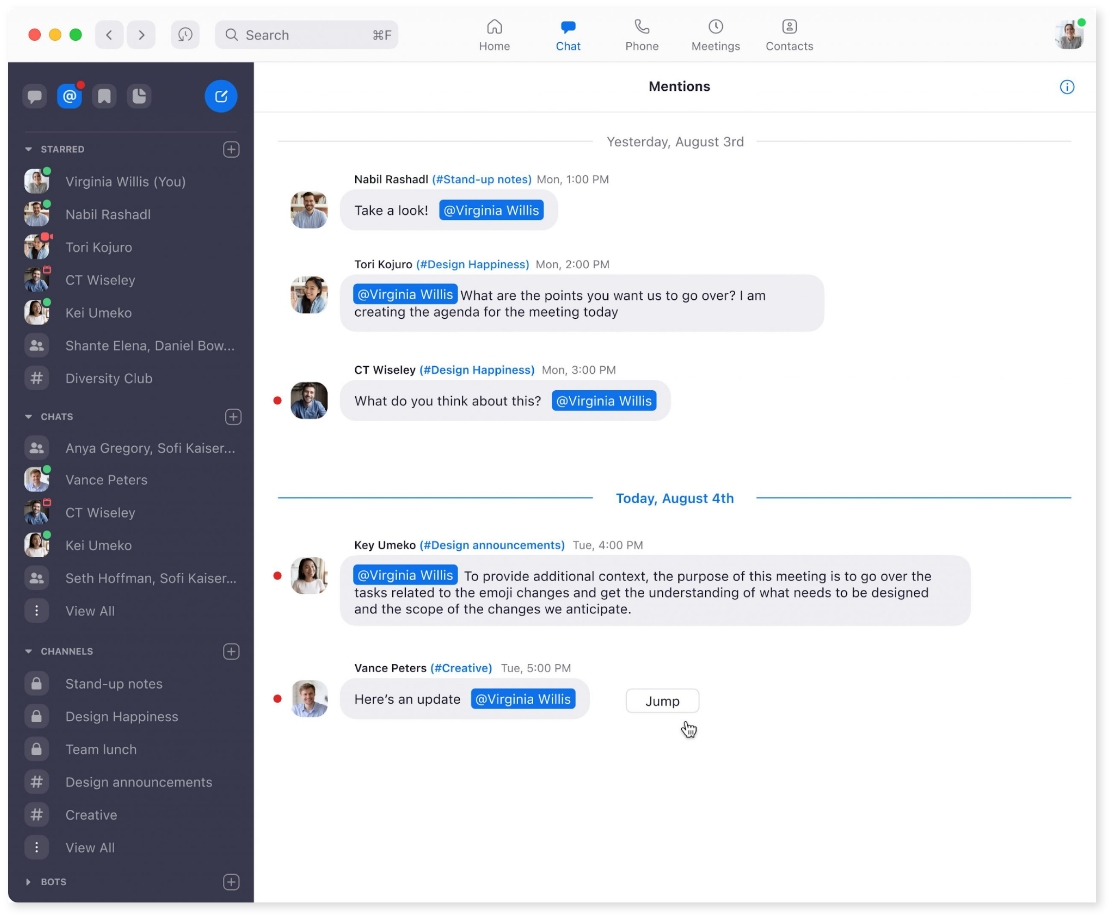 Using Zoom meeting controls spontaneously

To constantly display the meeting controls, press Alt (on Windows) or Control + (on Mac). To stay focused during the meeting, Press Ctrl + Alt + Shift on Windows to bring up the controls when you're sharing your screen.

Swap your perspective during video communications

When the speaker asks to show hands, you should look to see who is raising their hands. Following shortcuts will quickly enter gallery mode and exit it :

To switch to active speaker view or gallery view on a Mac, use command + shift + W whereas, for windows use Alt + F1 or Alt + F2.

Zoom noise Termination

Holding down the spacebar allows you to use Zoom's mute feature as a push-to-talk button. When you press it, it will unmute you; when you let go, it will mute you again.
Alt + A or Command + Shift + A are the shortcuts for zooming in and out respectively.
#HINTS: Press Alt + V or Command + Shift + A to instantly start and stop your video at any time.

Which level of noise reduction should you choose?
To be clear, these suppression settings will keep background noise from bothering your co-workers, but you'll still have to endure it.
Auto:

This is the default setting and is meant to suppress background noise to some extent.

Low:

This one reduces background noise that is present but not excessive. It doesn't treat music as background noise. This might be helpful if you're presenting anything to the music on purpose, but bad if there is a loud ongoing sound at the back.

Medium:

This setting cancels out some semi-distracting sounds, such as when your refrigerator loudly hums, your computer overheats, or you unintentionally tap a pen on your keyboard.

High:

This is Zoom's harshest background suppressor, and it blocks all of the aforementioned noises as well as sounds of keyboard, fan activity, and dogs barking in your room.

You should be aware that occasionally your voice may clip in and out, but isn't this a tiny price to pay for the gift of silence?
Shortcut Edits- Insight
In the menu follow these actions in sequence:
settings menu
keyboard shortcut option
list of shortcuts
From there, you may press the key combination you want to replace it with by pressing the shortcut key description (such as Ctrl + Alt + Shift) and just click. Shortcuts are made easy with every Zoom shortcut for all platforms.
Calendly + ZOOM meetings

Calendly is integrated with the Zoom video conference platform, hence you can reduce the amount of time spent on manually sharing your event details.

STEPS:

Connect your zoom through the integration page on Calendly. Log into Zoom and select Authorize for Calendly to have access to your Zoom account.
You'll get connected to Calendly. Select zoom as your location for each of your event categories like the type of private event or team event.
You and your invitee will both receive "join meetings" confirmation via email and calendar event after your invitee books.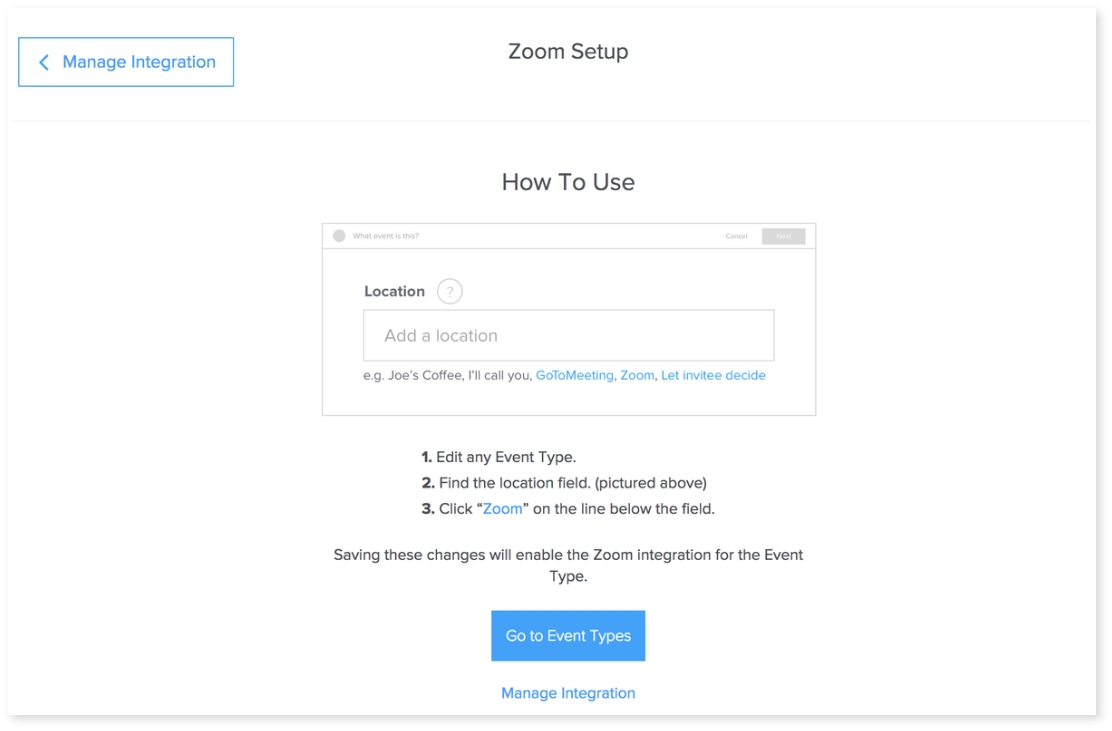 Frequently asked questions (FAQs)
Is Zoom secure and safe?

Use the available safety settings and features to ensure a secure experience while using the app, such as password-protecting your meeting, screening attendees using the waiting room feature, locking the meeting once all participants have joined and limiting who can share their screen and perform other functions.

What is a "Zoom client"?

The video conferencing software installed on your PC or mobile device is referred to as the "Zoom client" Download zoom client program on your computer which is used as a "Zoom desktop Client" whereas the "Zoom web client" uses your web browser to work.

Can I record my Zoom Meetings?

Meetings can be recorded by hosts on a local device. This option can be disabled or enabled for a complete account, a particular group of users, or a single user. Hosts with the necessary license and plan can record to the cloud, and Zoom will store all of your meetings on the cloud for you.

How many participants can be in a Zoom meeting at once?

The majority of plans serve a 100-person meeting solution. With the purchase of a Large Meeting add-on, this can be raised to 500. You require multiple host zoom licenses in order to manage many screens simultaneously. Basic plans include a 40-minute time limit on group calls; higher-tier pricing plans do not have this restriction.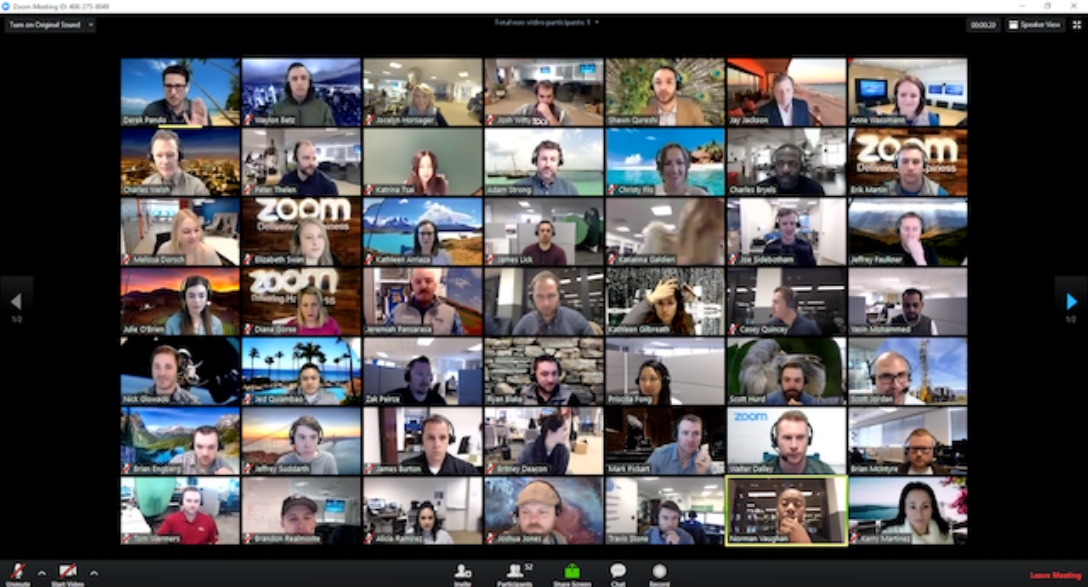 What is a Zoom waiting room?

A Zoom waiting room is a space set up for meeting guests to enter before the host admits them to a Zoom meeting. In this waiting area, the host may observe participants trying to join the call and can either admit them one at a time or all at once.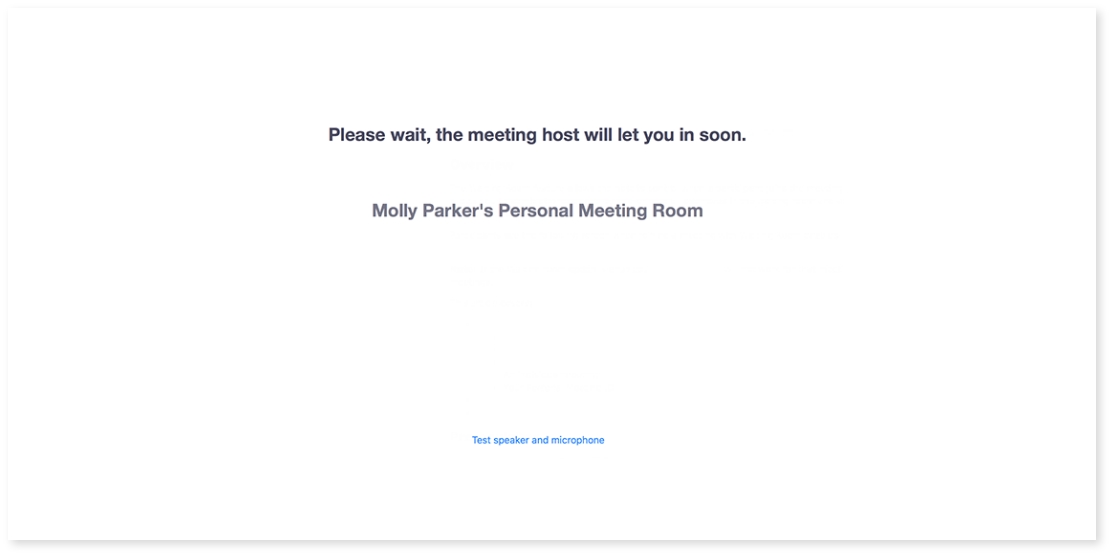 Is the Zoom room the same as the Zoom waiting room?

Zoom rooms are different from Zoom waiting rooms. A product called Zoom Rooms is made accessible as a component of Zoom services, providing organizations with an all-in-one audio and video conferencing solution. You can use it to turn offices and other spaces into virtual conference rooms.
How Broker's BackOffice can help you?
With end to end meetings filled up on your calendar, will you get time to scale your business? Broker's BackOffice can help your business by providing exceptional loan processing services. With our expertise in loan processing, we can handle everything from loan origination to underwriting, documentation, and closing. Our team of professionals can streamline the loan processing process, reducing the time and resources required for your business.
By outsourcing your loan processing needs to us, you can focus on growing your business and providing excellent service to your clients. You will no longer need to worry about how long loan processing takes for your clients. With our help, you can ensure that your loan processing is handled efficiently and accurately, freeing up your time and resources to focus on what really matters - your clients.
Conclusion
With their top-notch features like virtual background and private chat channels, Zoom cloud meetings take a thoughtful and innovative approach to online communications that save time.
Video and audio conferencing with hi-res images enhance the video quality with zoom solutions. Zoom rooms enable team collaboration by giving the best-unified communication experience for web conferencing with multiple participants.
So if you're looking for a way to take your business communication to the next level, Zoom Cloud Meetings is definitely worth considering.